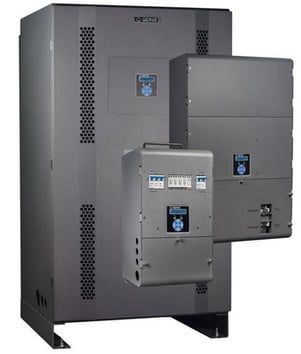 EnerGenius® DC is SENS' new generation of industrial and utility chargers based on modular, ruggedized switchmode technology. Ruggedized switchmode power conversion offers huge advantages in size, weight, serviceability, efficiency, and DC power quality to industry. Switchmode reliability is well proven through decades of use in the aerospace industry and military applications — where reliability is critical. Designed and built in the USA, EnerGenius® DC builds from the highly successful power conversion and software architectures proven in our MicroGenius® 2 family.
Have Questions or Need Help?
The SENS team is here to help you through your EnerGenius® DC journey. If you have questions or need help, reach out and start a conversation.
Datasheets
User Manuals
Technical Documents
Whitepaper