Electric Utilities/Switchgear
Electricity represents nearly half of all energy usage in the US. Power generators, electric utilities, and industrial plants operate a vast array of protective relays, circuit breakers, switchgear, and control electronics that keep all that power under control, preventing malfunctions from turning into high-powered disasters. SENS serves the full array of companies and government institutions in the electric utilities/switchgear sector, including public and private generators, switchgear manufacturers, switchgear packagers, and all types of utilities — municipal, co-op, and investor-owned.
SENS high-reliability utility chargers together with storage batteries, power critical electric protection systems around the world. Battery chargers and DC power systems produced by SENS are purpose-built for the demanding work of maintaining power network integrity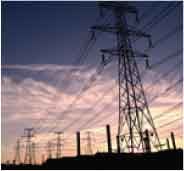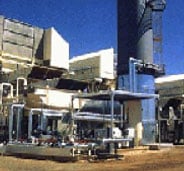 Helping keep critical processes under control
Automated industrial control systems monitor a huge array of modern processes including energy production, power generation and manufacturing of pharmaceuticals, chemicals and discrete devices such as semiconductors.
These automatic control systems are well tested and reliable – as long as they remain supplied with power. SENS chargers and DC power systems supply clean, non-stop DC power to ensure critical controls continue operating normally despite poor power quality or outage. Our customers include both well-known end-users and OEM suppliers to these vital industries.
Award-winning design: The EnerGenius® IQ battery charger is winner of the Innova Award for Best Technology and Consulting/ Specifying Engineer's "Product of the Year" award. EnerGenius® IQ is the only industrial charger that packages multiple technologies such as battery checking and data logging into the battery charger. According to one SENS customer, EnerGenius® IQ "isn't just a battery charger. It adds a whole new capability to the DC system."
Unique Contribution


Industry-leading dependability:
With field-observed MTBF ranging of greater than 500,000 hours SENS utility and industrial chargers are the most dependable available. SENS' dedicated employees, robust designs and the most advanced Lean Production System in the industry maintain this high performance year after year.
Innovative packaging:
SENS complete DC systems — featuring charger, batteries, and distribution in a single package — provide packagers with unique, space and labor-saving switchgear power options.
Highest precision charging:
Many battery suppliers agree that charging accuracy is the most important factor in the battery achieving its rated performance and life. SENS voltage regulation, temperature compensation and user adjustment systems are the most precise in the industry.
Unmatched agency approvals:
SENS chargers of course include C-UL listed and CE marked safety agency approvals. EMC approvals include compliance with both FCC regulations and the CE EMC Directive. SENS is the only charger supplier delivering complete families of chargers certified to IBC 2000-2009 and Cal-OSHPD.
Proven abuse resistance:
Extreme temperatures, electrical transients, high humidity, dirt, and user abuse are the enemies of electrical products. SENS takes every practical countermeasure during design and manufacturing to defend against real-world abuse.